Recreation Home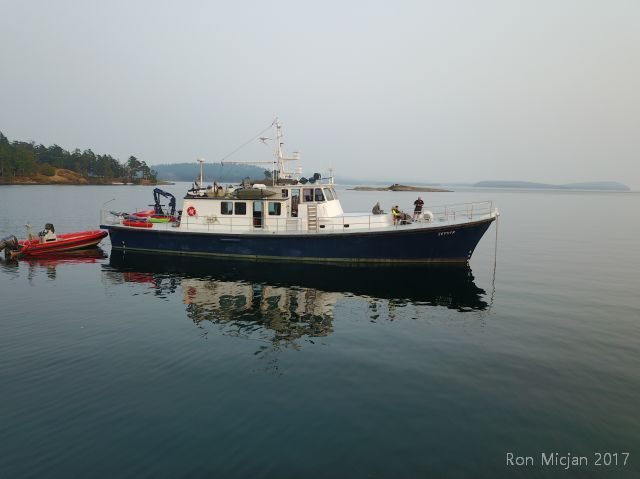 Zephyr Small Ship Expeditions: We take you, family and friends, up to 10 persons all together, along with our Captain and Mate on a trip of a lifetime. With destinations in Oregon on the Columbia River, Washington in the Puget Sound and San Juan Islands, and even Alaska up to see glaciers. We have a strong, solid, and comfortable small ship, 86 feet in length overall with a 23.5' beam and 8 foot draft. She weighs in at 130 Tons, that's 260,000 pounds, friends, and built to the highest standards.
Looking for a charter to the San Juan's? Look no further. Nothing beats a small ship for charters, we can slip into the harbors the larger boats cannot and operate safely when smaller boats are uncomfortable.
Come along, bring your camera, binoculars, some all weather clothing, sunglasses and a strong sense of adventure, you never know what you might run into. We see eagles, killer whales, seals and even porpoises. Grab one of our kayaks and a paddle and head out around the bend, watch out for the tidal current, look for sea birds diving in the rips, maybe if the season is on, we can help you drop a crab pot and bring up dinner. About dinner? We serve home cooked favorites, locally sourced, from our family recipe book, three plentiful and nutritious meals a day plus well deserved snacks when they are most welcome.
Here's an aerial view of Zephyr under way.